---
Page Content:
Page1
Wednesday, October 7th, 2020
The journey from Atlantic to Avadon was long and exhausting.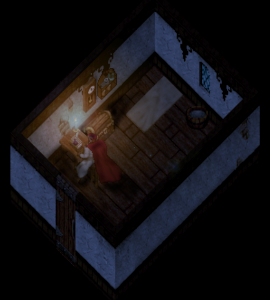 We arrived at a small island, where I stayed for a few days. Fortunately the weather was mild, so sleeping outside was not so bad. Since the trip cost me all of my fortunes, I had to find work quickly. After earning a bit of gold, I traveled to the city of Prevalia, where I rented a room at The Finest Beverages.
I think, the innkeep is trying to rip me off; He took two weeks of rent in advance, but now he says, I will have to pay the next rent in a week.
While traveling the countryside looking for work, I got mugged. Twice. The landscape is beautiful, but the people aren't. Well, some of them are - I met a nice couple, who helped me out with a fresh set of armor and weapons.
Unlike the folks on Shelter Island, everyone here seems incredibly busy. Nobody has time to sit down and have a chat. For the time being, my only friend is my old lute.
---
---
Content Management:
μCMS α1.6